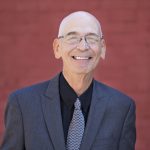 Ron is well known for his talent, knowledge and willingness to share which makes him a highly respected teacher from the stage. Much has been taught about the sales process and how to persuade customers to sign on the "bottom line." The more important lesson that is often lacking, however, is how to deliver the "WOW!" level experience your customers want, expect and insist upon once they've committed to you and your service or product.
In today's consumer driven marketplace, relying solely on the delivery of basic customer service isn't going to cut it if you want to build a base of high-spending, loyal, raving customers. You must be prepared to exceed their expectations in amazing ways.
Ron Ruth
is celebrated as an imaginative, creative
Customer Experience Designer, Trainer, Coach
.
He's also known as a
fun, engaging and interactive keynote
Speaker
who
delivers actionable content that energizes audiences
to immediately transform what they've learned into
real world innovation to the benefit of their businesses and customers.
Ron is also the founder of the
#Inspiramaginativity
Institute—a place where small business owners in the wedding and event industries—just like you—go to learn how to speak fluent "WOW!"—the language of customers who will pay more for your products or services, will want to return to do business with you again and again and will enthusiastically refer your business to their family and friends who will also want to do business with you as well.
Ron Ruth
Keynote Speaker, Customer Experience Design
2108 SW Park Dr., Blue Springs, MO 64015
(816) 224-4487
RonRuth.com
ron@ronruth.com
Speaker Show Notes
Conversation Highlights
[06:23] The difference between customer service and customer experience.
[08:34] How to take responsibility for a problem, even if it's not your fault
[12:23] Ways to wrapped your customers in that warm, fuzzy blanket of care
[14:12] His 30 years experience as a wedding entertainment director
[15:58] Eliminating a flashpoint is to manage expectations
[24:13] Importance in releasing your unlimited creative potential and focus
[26:13] Methods to transform key moments of your client's lives into joyful, everlasting memories
[28:47] Staying motivated to continue delivering that happiness
[30:45] How to get high spinning, loyal, raving customers you want to work with most in your business.
[42:47] Techniques to unleash your imaginative, inspiring, and creative talent
[46:29] How to benefit even in this crisis and strive in your wedding business
Remarkable Quotes from Ron
[07:25] When a business jumps into action to solve a problem, how often do you seize upon the opportunity to be a hero to your customers?
[08:45] The emotional connection that comes from demonstrating that you care about your customers as more than just a transaction.
[17:23] Customer service is waiting for the problem to come to you, making you reactive, and every time they come to you with a problem, it chips away at whatever relationship that you have with them.
[27:16] What is your purpose? Your purpose is your why. It is an unmistakable reflection of your brand and who you are as a business owner and the way you do business. It's not a, it's not a clever slogan meant to generate profits.
[48:15] I believe that if anyone is waiting on a new normal then you're pretty much wasting your time and you're putting yourself in a position where you really haven't learned any lessons from the most recent past, and most likely you're not going to be prepared the next time that disruption rolls around