This episode of Wedding Talk Radio features Colin Cowie, an international event and wedding planner. He has worked with big celebrities of our time, and his 35 years of experience in the industry allows him to talk comprehensively about event planning. He highlights that it's important to keep the runway going in the midst of the COVID-19 epidemic. Also, he believes that this downtime can be an opportune time to reestablish your business so that you'll be ready for the big comeback.
Join Kyle and the rest of the wedding professionals in the show in learning from the practical tips and insightful words of the expert in the wedding industry.
Colin Cowie has led an extraordinary life.  He arrived in the U.S. from South Africa in 1985 and it was his smarts, personality, and stylish sensibility that led him into the fast-tracked, glamorous world of planning over-the-top parties for the who's who of royalty, celebrity, and business. Respected around the world as an arbiter of style, Colin Cowie has been at the forefront of event and wedding planning for the past 25 years, creating trends and raising the bar for the ultimate guest experience.
Colin has created some of the most talked-about events in the world, including the multi-million dollar opening of the Cosmopolitan Hotel in Las Vegas, Palm Island Dubai and Atlantis as well as Oprah Winfrey's Legends Ball. In addition to Oprah, his celebrity clients include Jennifer Lopez, Ryan Seacrest, Jimmy Iovine, Kim Kardashian, Lil Wayne, Nicole Kidman, and Demi Moore, to name a few. Colin's corporate clients include Audemars Piguet, Dom Perignon, Davidoff of Geneva, Warner Bros, CBS, Cash Money Records, The Whitney Museum, Architectural Digest, Kerzner International's One and Only Hotels, Cosmopolitan Magazine and InStyle Magazine.
Colin Cowie is an authority on living with style; an author of 10 best-selling books that are sold around the world, currently writing his 11th title, and a celebrated television personality who spent 7 years on the HSN Network.
Beyond entertaining, Cowie's work extends into the hospitality arena where he oversaw the renovation of the Mira Hotel in Hong Kong with 600 guest rooms, 3 restaurants, the ballroom, spa, and all common areas.  Residential projects include private homes in Los Angeles, Miami, and New York.  From 1997 – 2001 Colin was a national spokesperson and designer for Lenox with his signature line of china, crystal, and silverware sold in more than 500 retail stores. Colin also served as creative director for NetJets from 2007 through 2009, focusing on creating the greatest customer service experience in private aviation.
Colin Cowie and his work have been prominently featured in publications including The New York Times, The Wall Street Journal, Time Magazine, O, The Oprah Magazine, People, Elle Decor, InStyle, Town & Country, House Beautiful, etc. and on television shows including The Oprah Winfrey Show, CNN, Ellen DeGeneres, The Today Show, and Access Hollywood.
Colin sits on the board of several philanthropic organizations focusing on arts, education, healthcare, and mentorship programs in South Africa and is devoted to supporting young people create a better future for themselves.  His charities include Lalela, Ubuntu, The Phelophepa Train of Hope, Infinite Family, and The Turning Point Foundation.
Website www.colincowie.com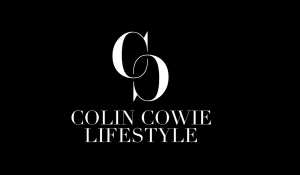 Colin Cowie Lifestyle
256 West 36th Street, 4th floor,  NYC   10018
212-396-59007
Colin Cowie's Books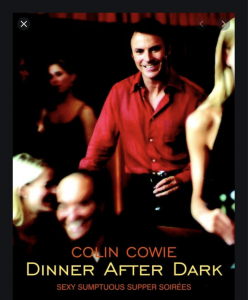 Show Notes
Conversation Highlights
[01:00] Colin shares his personal experiences and thoughts about the positive effects of the pandemic on people's life
[04:55] Some ways on how to slash expenses
[06:14] Take the opportunity to think about what and how can you use this downtime effectively
[07:12] Colin mentions that he applied for PPP
[08:02] Figure out what does your business look like when you come back
[09:05] Practical tip #1: Get a safe environment for your team
[09:25] Practical tip #2: Give the team education and all the tools that they need
[10:18] Practical tip #3: Figure out what does the event look like when the business comes back
[03:03] The idea of categorizing people: A snapshot
[14:32] The need to learn the great realization this COVID-19 pandemic
[16:37] Shelly brings out the concern on responsibility in protecting clients.
[22:14] Coleen asks for recommendations from Colin.
[26:12] Kyle seeks for some tips on how to reinvent one's wedding business.
[27:38] Colin talks about his own grandiose wedding.
[32:51] A show and a book (Above and Beyond: How to Stand Up in a Crowd) are coming soon
[39:06] What's Colin's next big event?
[39:59] Colin recommends conferences.
[41:45] Kelly asks if there are sources of information that Colin recommends
[42:35] Colin talks about the competition in the wedding industry
[47:35] What does Colin look for in a creative partner?
[50:29] Is Colin open for internship and conducting a workshop
Remarkable Quotes from Colin
[3:12] "We've been sent home cause we've forgotten to be humble. We've forgotten to have gratitude for everything. I think those are the two elements missing in so many areas of our lives. We move too fast and we take things for granted."
[4:55] "It's so important that we keep our runway as long as possible… You need to keep your business alive and slash every single expense that you have."
[9:03] "What is the dialogue that we need within ourselves to get ready for the comeback?"
[26:44]  "My biggest takeaway is to be able to use this downtime to do everything…and be ready for the comeback."
[47:29] "We have to be the best of what we do and we are masters of what we do."
in 2015 Colin Cowie was the featured speaker at the National Association for Catering and Events (NACE) event.  Here is his talk.