The next episode of Wedding Talk Radio features Cedric Crawford, an author, and a  motivational speaker. His inspirational and encouraging words coupled with his lively vibe would make you keep going in this COVID world. He'll give you a lot of takeaways which can help you reflect on how you live your life.
Join Kyle and the rest in the group as they get motivated by Cedric's words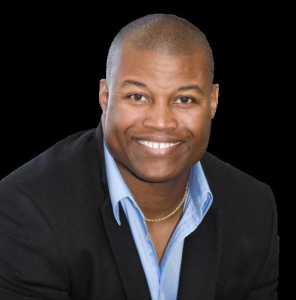 Cedric's mission is to leverage his real-life stories and experiences to show others how to overcome adversity and fear to reach their full potential and become the leader that others want to enthusiastically follow.  His "Successipe to Great Leadership" is a hit with companies and audiences around the world and he's committed to continuing in his efforts to make "In the Box" thinking about Leadership, Teamwork and Overcoming Adversity taboo and to expose the masses to the amazing possibility that's already inside of them.  Also, his mission is to Inspire, Motivate, Empower and Educate others and encourage them to live a life pushing and reaching for "GREAT" instead of "Average" and to also pursue creating a life of significance and a legacy worth duplicating.
Cedric's primary goal is to ultimately let his best message be the one that he delivers with the life that he lives. "There's nothing special about me, but there's plenty special about the 'Process' that's gotten me from 'A' to where I want to 'B' in life and you can too with the right tools and techniques." He says. "Let me show you how..."
Mr. Make it Great, Inc.
9530 Hageman Rd. Ste. 222
Bakersfield, CA 93312
Crawford@CedricCrawford.com
(661) 695-0034
Social Media Links:  
Show Notes
Conversation Highlights
[01:35] Kyle introduces the show to Cedric with some set of expectations for the episode
[03:20] Cedric expresses his desire to inspire, encourage, motivate, and educate people.
[05:10] He mentions the COVID crisis confronting the wedding industry today, and how he wishes to contribute.
[06:25] Cedric's research reveals that something great is being discovered when under quarantine.
[11:34] How did Cedric grow his audience for the past weeks? The 3Fs: Feed Your Followers Frequently
[13:08] Cedric's third book is about to be released—52 Ingredients To The Success of P of Great Leadership.
[15:55] Cedric shares his 8Ds formula.
[22:51] The S-formula: Situations that uncover Fear, Faith, Frustration, or Failure
[24:40] Assets without proper mindset will leave you upset.
[25:24] Brenda airs her concern on age discrimination
[31:48] Cedric recalls the story of Antonio, a boy in a group home.
[35:10] How to stay motivated in times of the pandemic?
[37:05] Takeaway: True wealth is attractive. The more people that you can source and serve and create value in the marketplace of this world, the more wealth you attract.
[40:15] Shelly expresses her discomfort in dealing with people who are unmotivated.
[49:10] Takeaway: The profound answers to our profound questions are coming from within.
[49:53] Cedric wants to hug his friends after the quarantine order was lifted.
[56:48] Colleen asks for the next time Cedric will go live streaming.
The Remarkable Quotes from Cedric
[08:10] "Let me tune out so I can tune in to what I can do to equip,  empower, retool myself ."
[10:30] "Look for the things that we can use to redefine what it is that we are or maybe reorganize or reframe certain things so we can make ourselves even better."
[15:37] "What you're doing daily will determine who you are?
[11:54] "It's okay to be selfish for selfless reasons."
[36:46] "We're light and our light should be cast on other people."