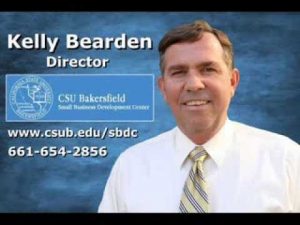 For this episode of Wedding Talk Radio, Kyle sits down with Kelly Bearden, the Director of the Small Business Development Center in California. He generously shares the guidelines and the salient information that business owners should know so they can avail the government funding this COVID-19 pandemic. He highlights that the government has this program to support small-scale business in standing against this crisis. So join Kyle and Kelly as they provide you with what you need to do to survive your business by availing PPP and PUA programs.
Special interview Thursday, April 30th about government funding during COVID-19. Whether it's immediate funding/financing programs or assistance with the government stimulus programs such as PPP "paycheck protection program" or PUA "Pandemic Unemployment Assistance"
SHOW TITLE:  Wedding Talk Radio With Kelly Bearden
Conversation Highlights
[01:20] Rundown of today's' episode

[02:10] Kelly gives a short background about himself

[03:53] Getting to know SBDC

[04:20] A short SBDC territory 

[05:29] SBDC impact in Kern Country

[08:52] SBDC is a high-quality business consulting agency.

[10:46] SBDC contact information

[10:46] Kelly gives a glimpse of the 2020 Strategic plan 

[12:50] The US allots 3 Billion Dollars for innovation and technology projects

[15:29] Kelly announces the schedule of a webinar that would help small

businesses hustle in the midsts of pandemic
[17:04] What's new for SBDC after April 29?

19:36] Using Poll and giving away gift cards during the SBDC webinar to

recognize the impact of the pandemic on small businesses
[20:42] Discussion of the services of  SBDC for small business

[21:56] Kelly shares the information that SBA portal will be opening soon for

small business owners to start have their disaster -assistance application.
[23:30] Kelly assists Kyle in applying for disaster assistance online.

[26:00] Colleen airs her concern as a new company this time of crisis

[32:30] Kelly informs  the group about Pandemic Unemployment    
            Assistance (PUA)
[33:50] Angela from Enchanted Bridal asks if Kelly's office has this service that

 will assist business owners in filing taxes.
[39:14] Mike asks if SBA will be providing guidelines to calculate the Paycheck

Protection Program (PPP)
[46:13] How many are attending Kelly's webinars?

[47:33] Brian shares his concern on his loan application

[54:25] Kelly gives further details and clarification on how the loan application goes
The Remarkable Quotes from Kelly
[21:11] "A very well can already be well-spent."
[01:05:40] "What you need to do is you need to really document what you are doing in using this money."
[01:09:42] "The thing is it's gonna bounce back. People are still gonna get married."
Get in Contact with Shane
Website: https://csubsbdc.com/csu-bakersfield-sbdc-central-california-sbdc
Local Number: 661 654 2856