Our Guest on 4/22/2020 will be Shane McMurray of the Wedding Report. If you would like to be in the studio Audience please drop us an email.
SHOW TITLE:  Wedding Talk Radio With Shane McMurray
The next episode of Wedding Talk Radio presents Shane who is a known data insights specialist, a tech geek, and a competitive advantage enthusiast. He has a passion for understanding data and finding patterns on them. Kyle asked Shane to share how this data can be used in managing a wedding business in today's marketplace and in this time of the pandemic. 
Conversation Highlights
[00:20] Shane's career path towards the wedding industry 

[02:06] The birth of Wedding Report in 2005

[02:46] The passion for understanding data 

[04:00] Kyle's question on data collection for your wedding business

[07:00] Question on the frequency of collecting data

[07:58] Data collection in this time of the pandemic

[16:23] Shane's sharing on the real picture of the wedding market today

[23:16] Shane's data showing the status of the wedding industry at this time

[26:46] Sharing of wedding marketing techniques

[33:29] Lucy's sharing about a client  and his photography packages

[35:57] Alex's sharing about his clients 

[37:57] The group's sharing on upgrading packages and giving reviews

[44:42] Shane's contact information

[45:08] Expert's words from Shane

[46:42] Kyle's question on using data in your business

[49:08] Alex's Thinking Outside The Box tip

[51:22] Kyle's Every Door Direct Mail tip

[54:57] Kyle's concern on giving statistics to the overall value of a wedding
The Remarkable Quotes from Shane
[12:31] "From the economist perspective, people that are professionals, you have to look at the whole thing otherwise you don't have the accurate picture of the full market."
[30:20] "What else can I do to grow my business."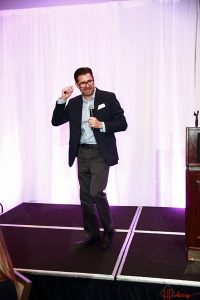 The Wedding Report, Inc. is a research company that collects and forecasts wedding statistics for the wedding industry. The Wedding Report contains the only collection of wedding market research of its kind in the entire world.
Since 2005 we've collected over 500,000 survey samples and hundreds of thousands of other facts about the wedding industry. We've helped over a million couples betting understand how the decisions they make impact how much they spend. We've also helped tens of thousands of businesses and researchers all over the world gain a better understanding of the wedding industry.
Shane McMurray is the Founder of The Wedding Report, Inc. He holds a Bachelor of Science in Information Technology and a Master of Business Administration E-Business. He has 20 plus years' experience working with information and data.
He helped build one of the first systems allowing doctors to exchange information across health plans. He helped build a large enterprise system for program management connecting cost, schedule and risk data and is an Inventor on a patent for a subset of that work. He created a paper company with his wife in 2001 which evolved into The Wedding Report in 2005.
His research has been mentioned in the Wall Street Journal, New York Times, Forbes, and hundreds of other publications, magazines, books, and news articles worldwide. He has provided direct insight to eHarmony, Martha Stewart, Conde Nast, Blue Nile, Swarovski, and many other companies. A subset of his research is available in ProQuest and Ebscohost for universities, libraries, and schools to use.